First of all, thanks for adding the Multisampling feature!
So I updated ANA to 2.5 and finding myself a bit confused about how and where to add directories for Multisamples.
I don't have the Multisamples Expansion, which I'm guessing would probably make things clearer. I'd buy it but unfortunately I'm pretty much broke these days, so… nada lol.
Now I wanted to add some Multisamples on my own, and I'm just not sure how to set this up right from the start, in order to keep things organized.
To make more obvious what I mean some screenshots:
First one is from a video by Protoculture about the 2.5 update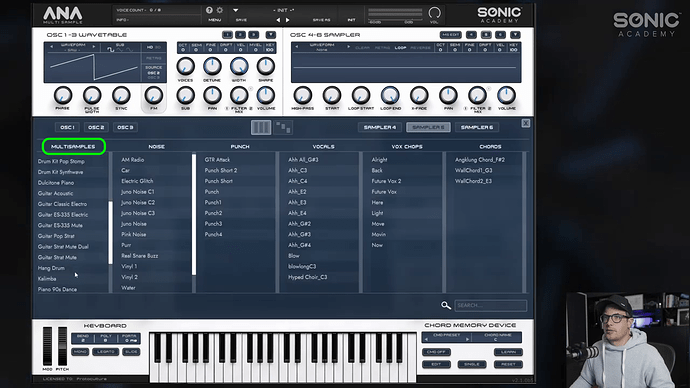 You can see he's got a "Multisamples" category under Sampler Osc.
I don't have this category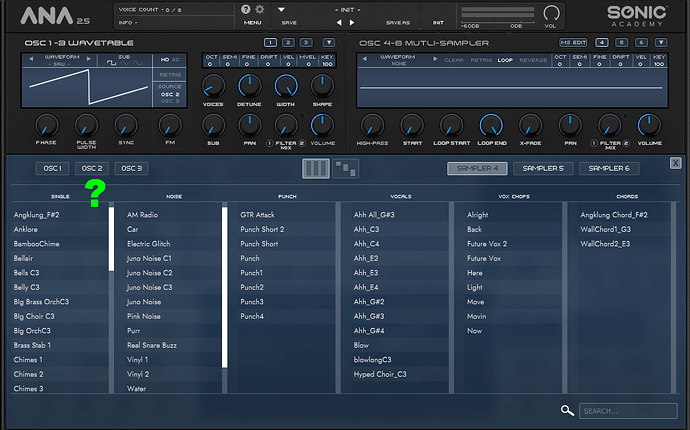 Tried to add this by creating folders, for example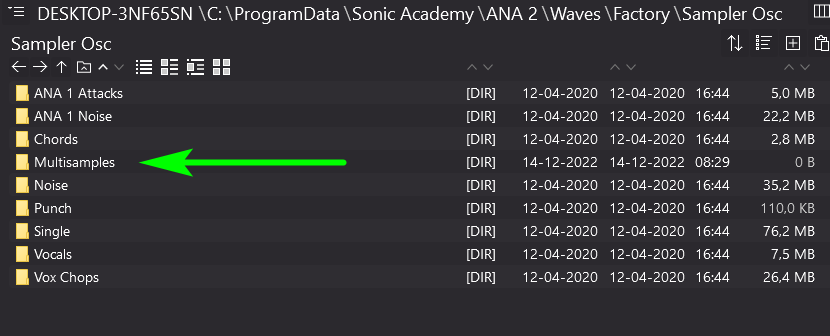 Tested with several naming variations and also under the User sub directory, but it simply doesn't show up in ANA.
This particular thing also isn't mentioned in the updated manual for ANA 2.5.
Will those categories be created whilst the importing of Multisamples? This whole thing probably isn't a biggie, but I'd really like to know that before creating my own Multisamples for ANA.
Because when it comes to organizing content ANA can be a bit… awkward. At least to me.
thx