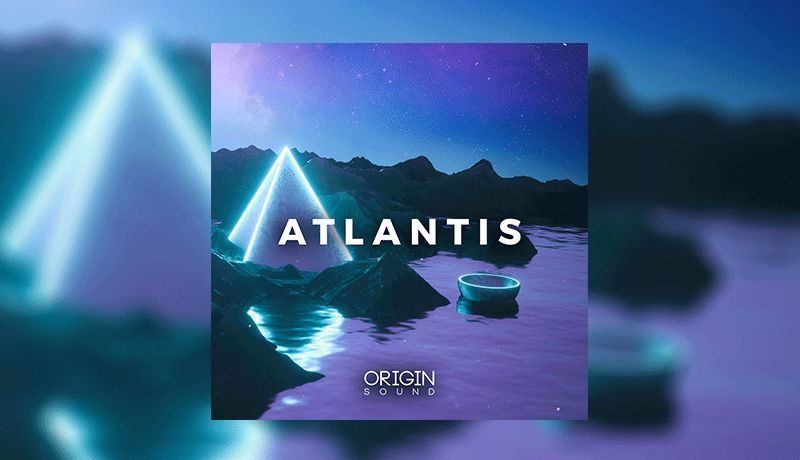 Origin Sound are proud to present "Atlantis" – A deep collection of Liquid Drum and Bass samples, including calm and captivating chord progressions, waves of flowing melody lines, deep bass lines, crisp cutting drums and a plethora of gorgeous sound effects.
For "Atlantis" we've developed a vast range of melodic sounds to dive into, from delicate keys to layered guitar lines and smooth, flowing basses. These 49 musical progressions help capture the desired fluidity of any Liquid Drum and Bass masterpiece. To aid the writing process, these loops, basses and melodies are all confined within two keys for maximum compatibility with one another. Combining these progressive loops with the natural sounding musical one shot samples will allow you to create a soundscape of complexity with a touch of class in minutes.
The 17 carefully crafted drum loops are the foundation of "Atlantis", with the aim to ensure your productions have a solid groundwork. We have also provided individual stem bounces of these loops to give a customisable option when creating your drums. On top of this, the 11 extra percussive loops included add flare and when placed correctly, will provide lucidity within your rhythm section. All of these loops were constructed using the huge amount of single drum hit samples that come with '"Atlantis", all of which range from soft room kicks, to sparkling hi-hats.
Within this genre, attention to detail is essential. The sound effects in this library focus on doing just that. There are many rushes, impacts and risers to help transition your musical sections with ease, along with ambient textures to give your productions a sense of space. This attention to detail will give your creations expression and clarity.