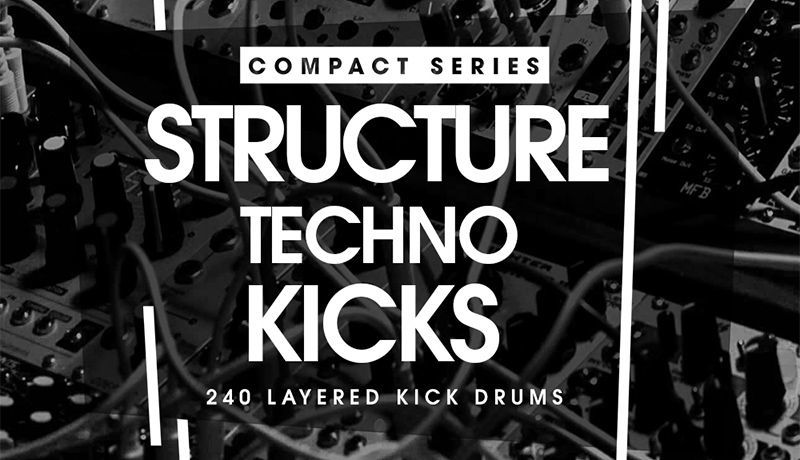 Compact Series: Structure Techno Kicks features 301 heavy-processed Kick Drums and 2 Ableton Live racks.
Produced by Cortechs (Naked Lunch, Suara Records) Structure Techno Kicks delivers a huge variety of Kick Drum sounds. From intense & heavy transients, analog warmth to sharp distortion – all killer no filler.
Totaling 240 one shot Kicks, 61 tool to layer your own Kick Drum sounds and Ableton Live Set containing presets to design Kick Drums with Simpler and Sampler.
Structure Techno Kicks has been produced by using Ableton Live, Harrison Mixbus, Elektron Analog Four & Rythm as well as modules such as 4ms, Make Noise, Doepfer, Pittsburgh Modular, Ladik, RYO, Frequency Central and Ginko Synthese.