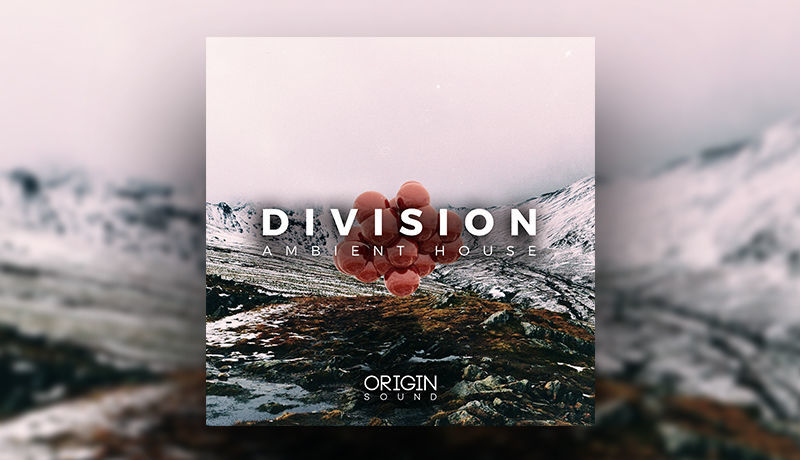 Origin Sound proudly present "Division" - The latest insight into the world of ambient house music. Experience beautiful piano and pad progressions, warm bass tones, mature, organic and synth-based melodies, smooth transition FX, a vast range of atmospheric textures and much, much more. Delve into a great divide between organic house and modern, synth-based elements that have been infused together with great craftsmanship. This 872MB monumental library takes influence from the likes of Christian Löffler, Stephan Bodzin and more.
The groundwork for this extensive library starts with the professionally crafted drum loops provided, and are essentially the anchor to any ambient house masterpiece. Although these are carefully mixed and designed to fit perfectly in the mix, every drum loop comes with stem bounces of just the percussion and tops, along with a separate kick and snare groove, giving you free reign and customisation when it comes to creating your rhythms. Included are also many extra percussive loops to add spark and drive to your drums, and are easily interchangeable when mix and matching your stems. These drum loops give insight and inspiration into the many ways of arranging our extensive collection of 60 outstanding drum one-shots.
On top of this, "Division" provides comprehensive 55 musical loops, all key and tempo labelled to easily mix and match in order to maximise creativity whilst crafting your music. A wealth of chord progressions ranging from soft pads, beautiful pianos and epic strings are included and are also provided with individual stems along with stacked bounces of each progression; this allows for interchangeable sounds to extend creativity. With each chord progressions comes the MIDI file, giving you the freedom to create your own sounds to add to the epic stacks already provided. These progressions accompanied with matching bass lines and a plethora of melodies ensures that you won't be short of inspiration whilst creating your musical elements. 20 additional musical one-shots are also included to use either in samplers to effectively create your own instruments, or even to be used as toned SFX throughout your mixes.
We have also included a bonus 15 ambient atmospheres and textures to set off your productions and give a sense of environment within them. Varying from toned digital pads infused with natural foley, along with organically recorded space, these textures are essential for bringing your craft to life. After layering these with the interesting 23 SFX provided, you can ensure smooth transitions and immersive depth & clarity to your mixes.
"Division" combines a world of electronic, ambient house with natural, organic elements with the aim to provide a fresh take on the way you design and craft your productions.