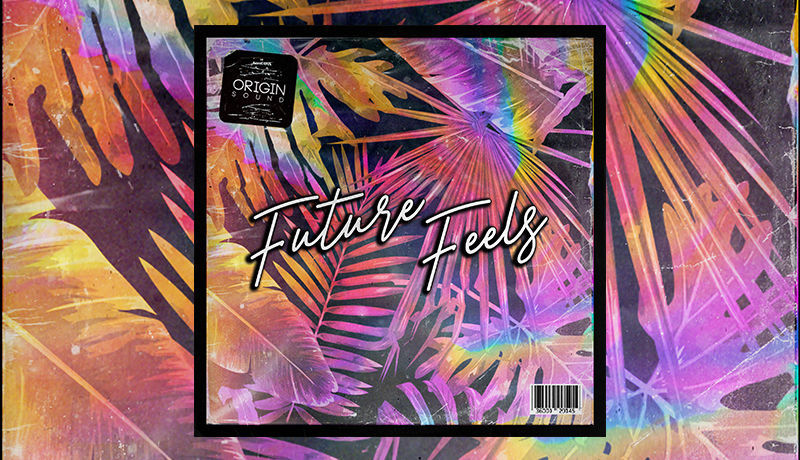 Dive deep into the sonic ocean of Future Feels, Origin Sound's latest pack.
Scrolling through the pack you will find a clever balance between future bass and old school R&B. Although there's an abundance of hard hitting 808s and crispy snares, the pack also includes softer and more delicate sounds. Like a romantic samba loop and plenty of twinkling synths.
Starting with the drums hits there is a plethora of track ready shots. Digging through you will find big beefy kicks, punchy snares, and ASMR inducing percussion. Not to mention the tops folder that houses beatbox hi-hats, shakers, and other high-end that will make your drums shine.
Sifting through the music loops there is a sophisticated collection of progressions. From the 'tropics' loop featuring pumping Medasin style chords with an airy flute, to the 'closer' loop that's reminiscent of Bruno Mars' modern funky style, the loops cover the perfect variety of moods.
To help give your creations that extra boost, our talented producers have provided an extensive FX folder. Inside there are futuristic transitions, poppy vocal shots, and reverberating hits.
Future Feels is a solid addition to any producer's library. Although the pack is focused on future beats, a big chunk of the content is transferable to other genres.