Hi can anyone tell me where to turn this setting on please ,I did know but have forgot thanks
Hi there @sundles
Not sure if that's what you're trying to do, but in order to show CPU usage in Logic Pro X follow those steps :
1 - Right click on the "Control Bar" & select "Customize Control Bar and Display…"
2 - By default the "LCD" area should be set to "Beats & Project" and all sub-options are disabled (greyed)
3 - Click on the option field & select "Custom"
4 - All Sub-Options should turn activated.
5 - You should now have the CPU & HD usage display turn on inside Logic's Control Bar.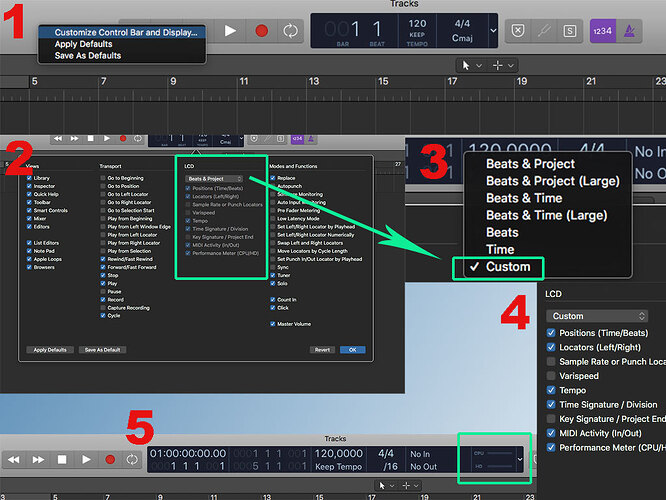 thanks . I realised after that I meant latency which as im sure you know is in Prefs / Display / show help tags .
cheers
Yep, wasn't 100% sure to get your question right
Glad you found it and yes, it's true that this setting is required if you want Logic Pro X to display plugin latency when mouse-hovering on the plug-in instance, this is only possible since version 10.3.1 I believe.
Cheers !