wont load 808 preset pack ive purchased
What version of KICK 2 is installed on your computer ?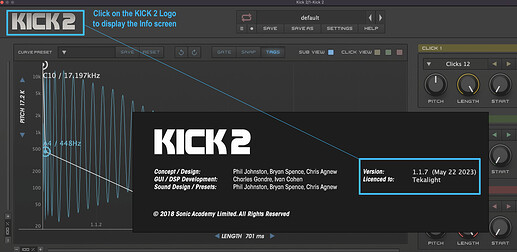 What's the Preset Pack you're trying to use with the plugin ?
( Could you please point us to a link or the exact Presets Pack Name ).
Presets packs come with an installer. After installation you should see your presets in the Presets Browser if you check the DLC category. Free Presets are in DLC/Free Presets category.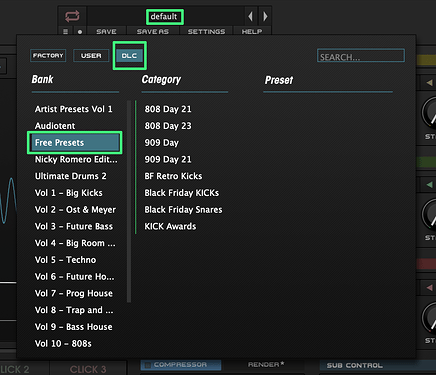 OK, happy to hear that it's now sorted on your end
While those Presets should work without issue with KICK 2 v1.1.4, latest version for the plugin is KICK 2 v1.1.7, so you should download and update the latest version from your account.
Login and head up to your My Account/My Downloads/Plugins area :


Hope this helps !
Cheers