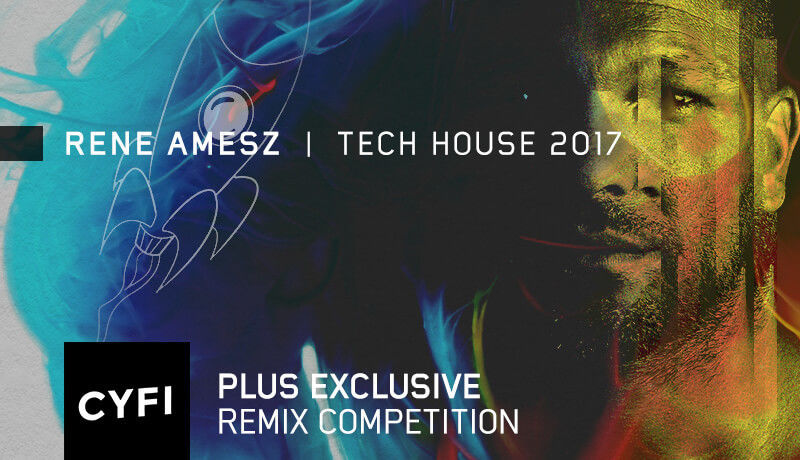 Sonic Academy proudly welcomes back Rotterdam's very own House legend, Rene Amesz for a brand new course in How To Make Tech House 2017.
For this course, Rene takes us through a production masterclass with an epic, beat driven Tech House tune confirming why he's still top of his game in this genre.
Firstly we check out the basic template before we get a detailed run through of how he's shaped and sculpted each section of the track. We then get to see how to arrange the track using fills and effects to build tension along with the breakdown and buildup before we finish off with a look at how to optimise the master bus channel and get a perfect mix.
When it comes to rocking down the house, Rene has continued to blaze a trail through the years, innovating and pushing the movement forward, shown on his gig diary, from Australia to Russia, from London to Singapore, and of course in his home Holland where he still commands crowds wherever he plays.
Watch, enjoy, learn and create!
Not only that but we have teamed up with Can You Feel It Recordings to bring you another massive remix contest. After the huge success our recent contests we know the standard is getting higher so we're happily handing this track over to you to make it your own.
What is a competition without prizes? Well, first placed remix as chosen by Rene and CYFI will not only get a bunch of prizes from Sonic but also have their winning remix released by Can You Feel It Recordings where you will join the likes of Funkerman, DJ Licious, Keljet, GRAMOPHONEDzIE as label remixes.
So, ourselves and Rene Amesz are super excited to see what you guys can come up with - we know you can smash it. You can now download the parts from this awesome tune and start working your magic!
We have shown you how to make the tune, now it's over to you to get creative, make a dope remix of this track and show the world your production talent.
Just click the 'Enter Remix Comp' button above to find out more! This competition is open to all Sonic Academy registered users.
Contest ends - 2017-08-25 06:00:00 UTC
NB - We'd like to thank our partners Loop Masters, Producer loops, and Mouthe for providing the samples for educational purposes only.