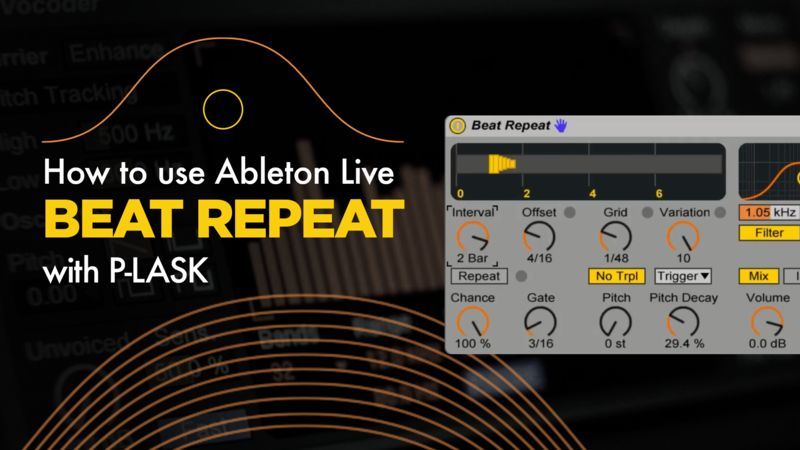 Want to know more about Ableton Live's Beat Repeat? We've got you covered!
P-LASK is back with us again this week to take an in-depth look at this stock audio effect plugin.
This is one of those plugins that's been included with Ableton since way back but often overlooked as it's not quite as straight forward some of the more recognisable effects. P-LASK's here to change that as he takes us through each of the controls in detail and shows us how to use Beat Repeat and get results.
Perfect for stutters, fills, pitch effects and randomisation, we check out some real-world examples of how to utilise this free tool in Ableton.
Check it out!