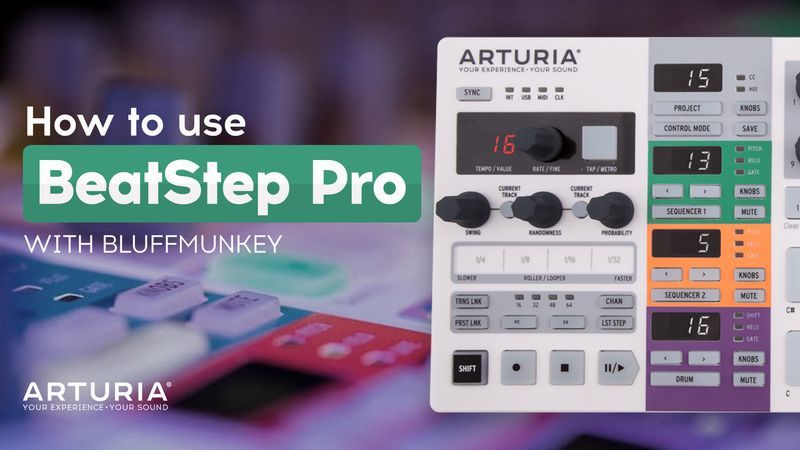 In this short new hardware 'How To Use' course Bluffmunkey is back with us once again and checking out Arturia's BeatStep Pro.
With two independent melodic sequencers and a drum sequencer, you can take full control of soft synths in your DAW, analog and digital instruments and drum machines all at once giving you that sought after 'hands-on' performance-related experience.
Over these few short videos, Bluffmunkey runs through how to get up and running with this innovative bit of kit so go check it out!