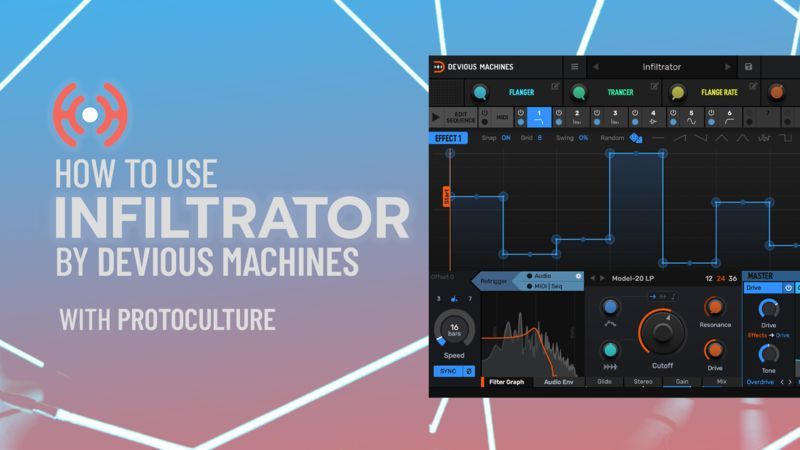 Protoculture's checking out another awesome plugin today and this time he's looking at Devious Machines' multi-effect sequencer Infiltrator.
This powerful vst has 28 effects including pitch shifters, filters, delays, reverbs, loopers and more and will allow you to mix and mash up to 10 at a time with curve editors, envelopes, modulation and a 32 step sequencer.
As you can imagine, this gives you a whole lot of options!
In this video, Nate runs through the controls and demonstrates what this shape-shifting plugin is capable of.
Check it out!