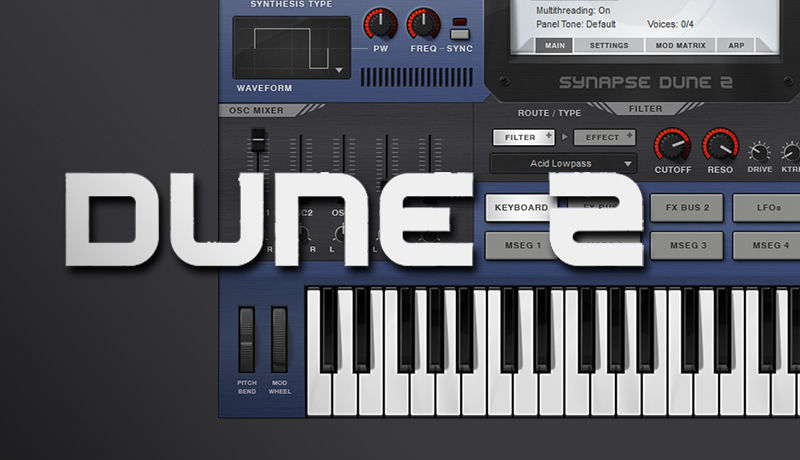 In his second outing on Sonic Academy, LA based sound designer and tutor Echo Sound Works takes us through the in's and out's of Synapse's 'DUNE 2'.
This powerful yet efficient synth has a maximum reserve of 8320 oscillators at full polyphony, yes 8320 possible oscillators (holy moly)…making DUNE 2 is a true unison monster. It is also capable of creating wavetable and FM synthesis, has mountains of quality effects, filters and extensive modulation options. Also on board is a arp come sequencer and a graphical envelope, Synapse like to call Msegs.
So enjoy getting under the hood of this all rounder synth.