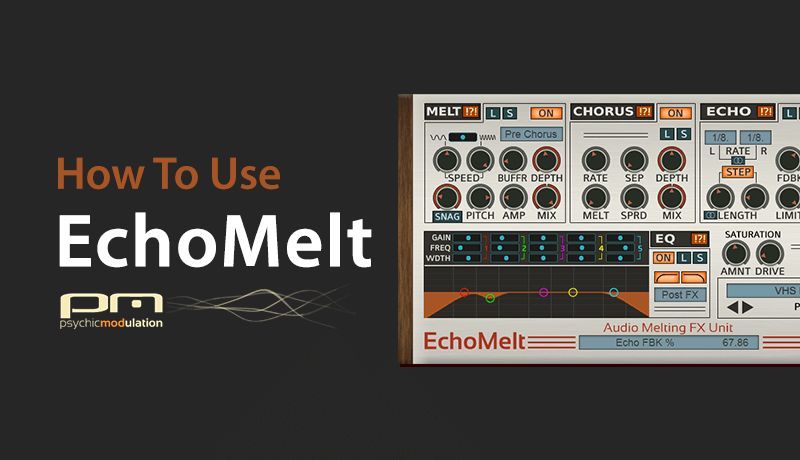 This week Sonic Academy welcomes back Bluffmunkey for a look at How To Use Echomelt, Psychic Modulation's new multi-FX unit designed for adding character, texture and warmth to your sounds.
This intelligent plugin, that won't break the bank, can create warbling "VHS" tape snagging effects, swirling choruses, dubbed-out space delays, lo-fi saturated distortion and everything in-between.
Over these two videos we firstly go through the user interface checking out each of the controls before we look at EchoMelt in use, adding the plugin to a bass, pad and lead section of a track to see how it can transform and improve the sounds.
EchoMelt can easily create a dope "lo-fi" effect, but also be used in a variety of situations, with a 5-band fully parametric EQ that can be routed before or after all other effects, or even used on it's own, along with each effect section having the ability to be used independently with their own dry/wet mix in addition to the main Master Mix, and the option to save their own presets for quickly loading up specific settings at any time.
Definitely one to consider adding to your collection.