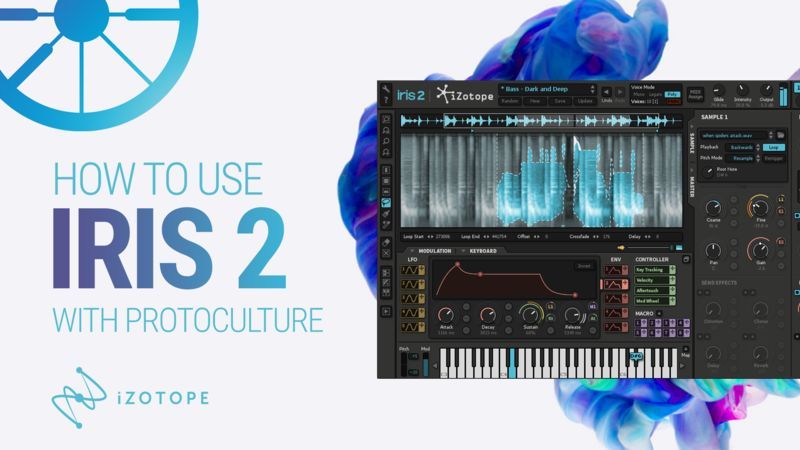 In this week's short 'How To Use' video Protoculture is checking out the unique Iris 2 from iZotope.
Iris 2 acts like a synth however its oscillators are made up of four sample layers where you can either use the extensive library that ships with the instrument or drag and drop your own. The magic happens when you start to edit your samples in the Spectrogram window where the X-axis is time and Y is frequency.
The scope for how you edit along with plenty of modulation options and effects makes this plugin awesome fun to use and brilliantly creative - basically merging parts of Photoshop with a synth is genius, and here Nate runs through the controls and demonstrates how infinite the options are with this instrument when it comes to sound design and building patches.
Definitely one to check out!