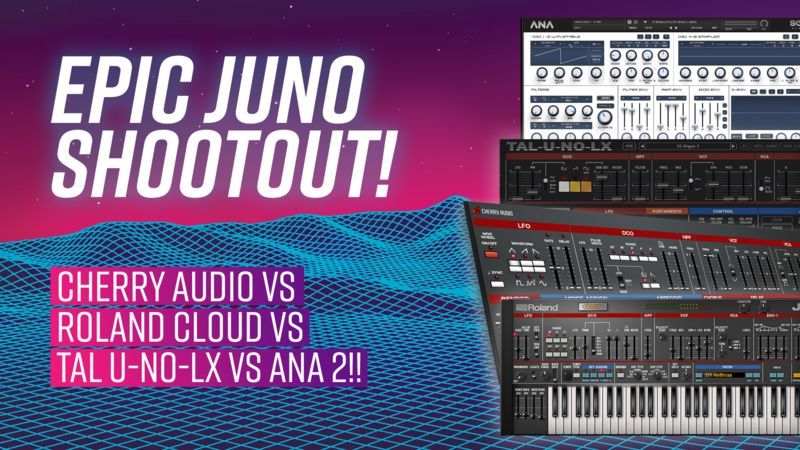 This week we welcome back Techno and IDM legend Kirk Degiorgio for a look at the iconic Juno 106!
Cherry Audio has recently released their soft synth emulation claiming to be the best so far, so we thought we'd put it to the test and compare it with some of the other VST's on the market to see how they stack up.
We also check out how well our very own ANA 2 measures up to the competition when set up similarly so let battle commence!
Do you agree with Kirk's choice? Check it out and let us know what you think!