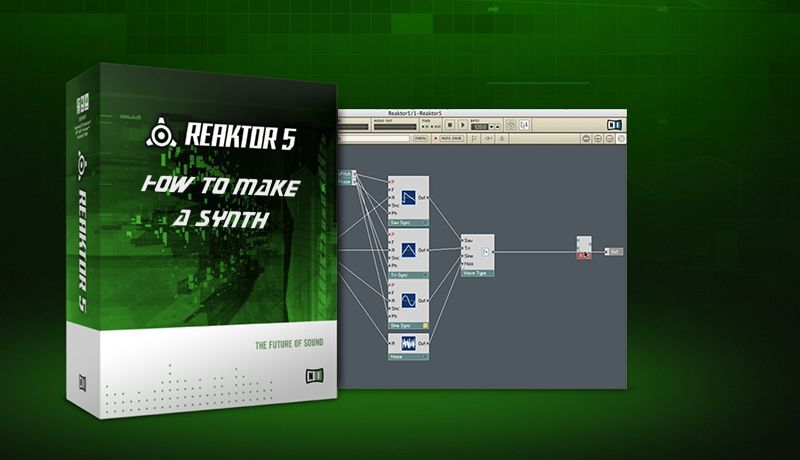 Making a Synth in Native Instruments Reaktor
In this Sonic Academy video course, we get you to grips with Native Instruments' Reaktor 5 – an incredibly powerful and versatile audio processing system. Reaktor can be used as a synthesizer, sampler, effects processor, groovebox, step sequencer, and much more.
It's got a completely modular structure, imposing no limits on your imagination as you invent your own electronic instruments and sound effects. Making a Synth in Native Instruments Reaktor, we cover the very basics and show you how to create a simple, two-oscillator synthesizer. Includes sample and project files.
Course features:
• Learn to make music online, in your own time and at your own pace;
• Learn quickly from our high quality video tutorials, presented by industry professionals;
• Get the most from your equipment – there is nothing more frustrating than having kit and not being able to use it. You want to make music and Sonic Academy tutorials show you how!
For full access to the Making a Synth in Native Instruments Reaktor video tutorials (and all of Sonic Academy's other video courses too), subscribe today!