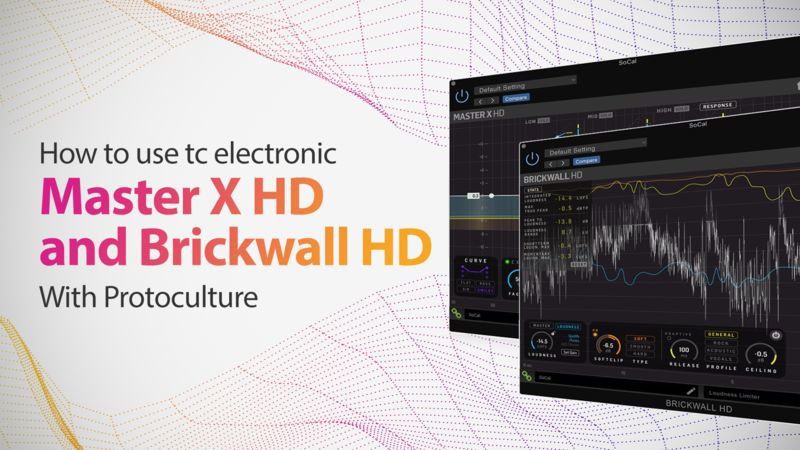 For this week's 'How To Use' video Protoculture's checking out tc electronic's Master X HD and Brickwall HD plugins.
Designed for use on single sources, buses and master mixes, Master X HD is a multiband dynamics processing plug-in that gives you expansion, compression and limiting separate for each of the 3 bands that can be controlled via target curves. The Brickwall HD limiter is a true peak limiter which is both a classic transparent limiter but also brings in safeguards for easy delivery to streaming services such as Spotify, Apple Music, SoundCloud etc.
Here Nate takes us through the controls, why they differ from your average plugins and demonstrates what effect they can have on your sounds.
Check it out!