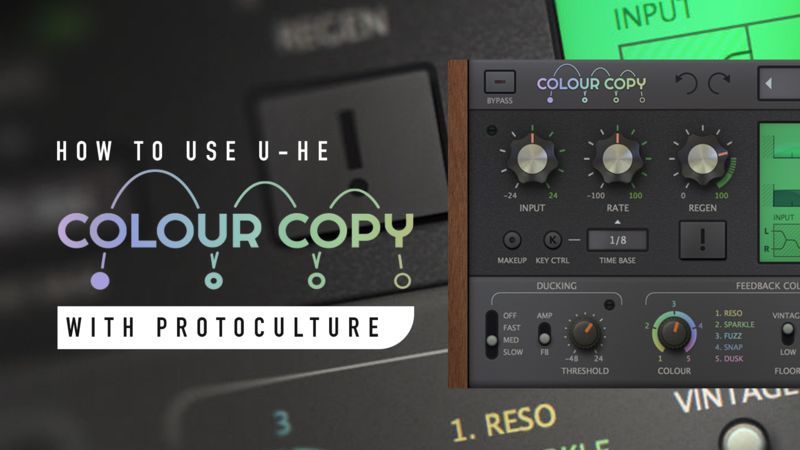 Nate Raubenheimer aka Protoculture's checking out another u-he plugin this week and this time he's looking at the fantastic analogue sounding delay Colourcopy.
Inspired by classic bucket-brigade delays this plugin has a ton of options to tweak and manipulate your sound with warmth, smoothness and blending rarely found elsewhere.
Here we run through the entire GUI while demonstrating the sounds produced and as expected from u-he, the quality is second to none.
Check it out!