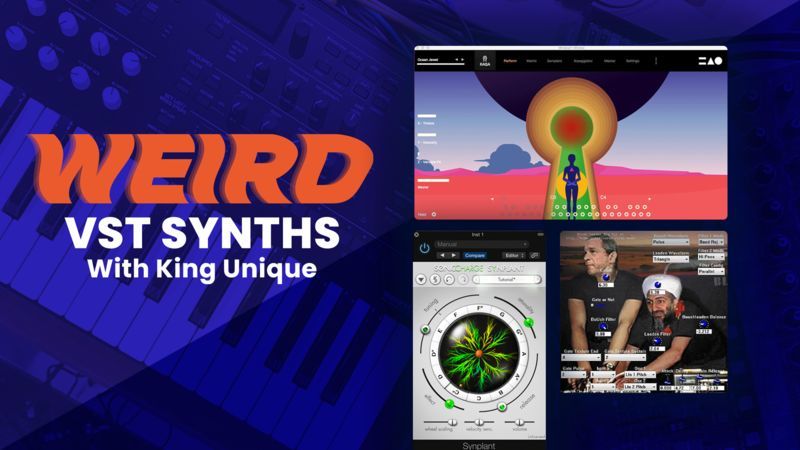 The world of plugins can spit out some hidden gems now and then, so here's something to feast your eyes and ears on!
King Unique is back with us this week for something a little bit different…well actually very different as he's discovered some synths that we pretty much guarantee will NOT be in your go-to arsenal of plugins.
A useful video? Maybe not, but we thought 'What the hell, let's look at them anyway!' as we bring you Weird VST Synths!
Enjoy!