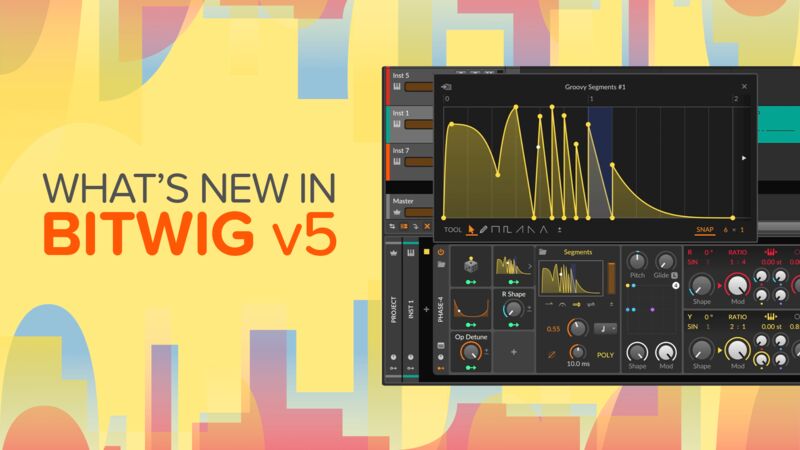 Last month Bitwig Studio announced that version 5.0 is coming to users in Q2 2023 and will be a free update to anyone with an active upgrade plan at the time - (April 11, 2023). Currently available in Beta testing, Protoculture has been checking out some of the new features, and in these ten videos, he shares some of his favourites.
Already famed for its modulation capabilities Bitwig have stepped it up again by introducing new 'Curve' and 'Segment' modules. These, along with new 'Wavetable LFOs' and 'Keytrack +', mean the possibilities of modulating different parameters, both in Bitwig and with third-party plugins, are endless.
Here we look at how to create complex effects and modulations, all assigned to just one macro, once set up, can be saved and used again and again to speed up workflow and help with organic, evolving sound design techniques.
If you're already a Bitwig user or thinking about switching, these are exciting times!
Check it out!