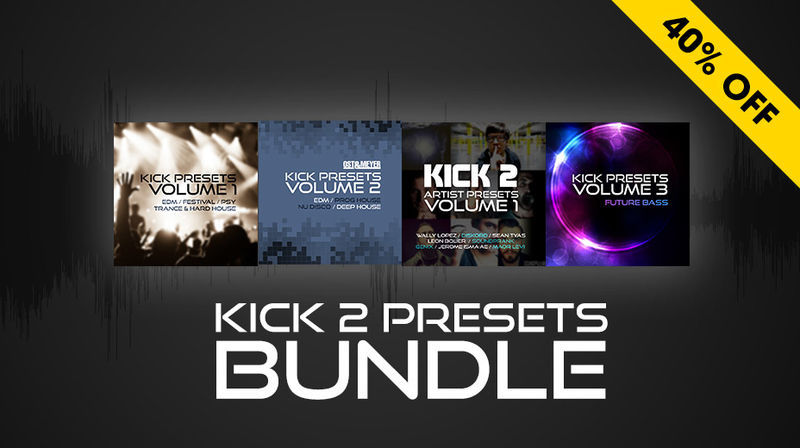 BLACK FRIDAY Exclusive!
4 KICK 2 Preset Packs Bundled together for a Black Friday Exclusive offer!
KICK Presets Vol 1 - Big Kicks
50 all new preset for 'Kick'. Simply install to your kick preset folder and you are ready to go! Includes trance, EDM, festival, and hard style kicks.
KICK Presets Vol 2 - Ost & Meyer
EDM / Progressive / Deep House / Nu Disco. Produced by global trance superstars 'Ost and Meyer'. Here they take their trademark sound and give you 60 massively versatile Kicks and a whopping 79 unique clicks, all ready to drag and drop into your productions
KICK 2 Artist Presets Vol 1
Full Pack of 80 exclusive presets and 42 clicks containing sounds from Sean Tyas, Genix, Leon Bolier, Soundprank, Jerome Isme-Ae, Maor Levi, Wally Lopez and Diskord
KICK 2 Presets Vol 3 - Future Bass
Inside the Future Bass pack you get access to 50 Kick 2 Presets, carefully designed with 50 accompanying kick click samples. Mix and match the presets to different click samples for even more choice and expand your library.
Grab this double discounted offer only during our Black Friday Sale!