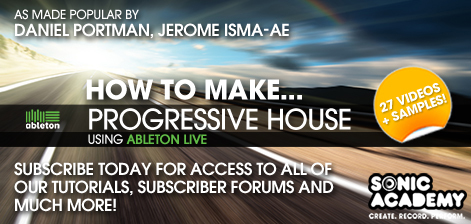 Clear your schedules this weekend for the eagerly anticipated new epic 31/2 hr release from Sonic Academy.



In this comprehensive 27 video tutorial, we take you through the full process of creating a Progressive House track as made famous by Daniel Portman and Jerome Isma-Ae.



We walk you through all the steps from creating beats and synth sounds to mixing, arrangement and mastering and show you from start to finish how to make a prog monster.