I got the same problem: DAW freezes but not treated by Windows as "Not responding".
Windows 10 20H2, Ableton Live 10.
System is 64-bit, ANA2 VST also 64-bit.
Happened with VST3 and VST2 versions.
I feel like it's a something with recalling UI or skin?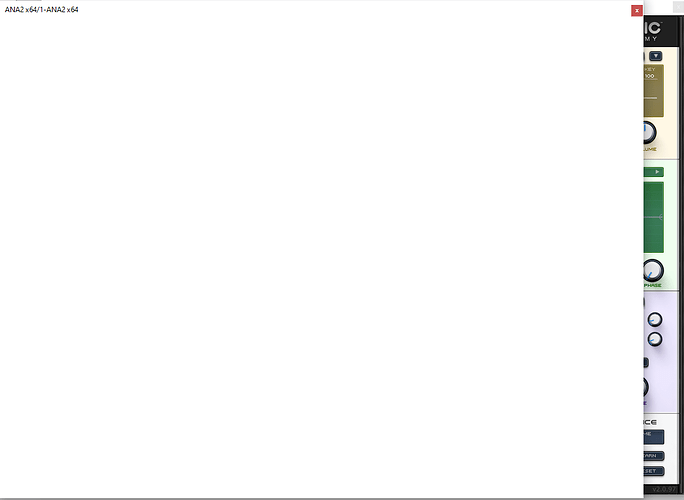 Please note that i use custom skin (my own modification of only 1 png file.)
You can see the one colored ANA2 instance that was working. And the white one which hangs out for ever.
The white one i opened because i wanted to tweak preset settings.
My Scenario:
Open Ableton for sound design session (not busy project - basically empty)
Add ANA2 instance. Init preset tweak it.
Forget about Ableton for couple of hours.
Return to sound design.
Tweak preset. Save.
Add another ANA2 instance.
Init. Tweak preset.
Switch to youtube, forum - forget about Ableton for ~30 minutes.
Comeback to DAW, one 2nd instance, play with it.
(I think) While 2nd instance is still playing sound (AMP envelope not finished yet) open UI of 1st instance.
UI opens blank and… that's it - not possible to click anything inside DAW, not possible to close DAW (Windows does not see it as a "not responding")
So in my scenario DAW transport was not even running, i just improvised on midi keyboard. I did not have described problem on previous version.