So, after reading a lot on how Spotify deals with Loudness and Dynamic Range and blablablah, I decided to get the info myself running a series of experiments, and make sure my own tracks are in proper shape.
This is an ongoing research.
So I activated Loudness Normalization, raised volume to the max, set auto volume adjustment to Normal and digitally recorded the output directly from Spotify Desktop to the DAW. Then I threw the output into Mastering The Mix Expose to get the numbers.
Here you have it. LUFS, Dynamic Range, etc. Please notice this is Spotify's output AFTER loudness normalization.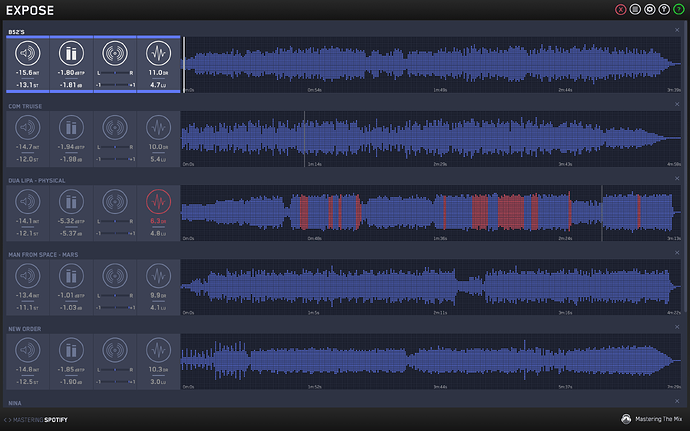 More info in comments.