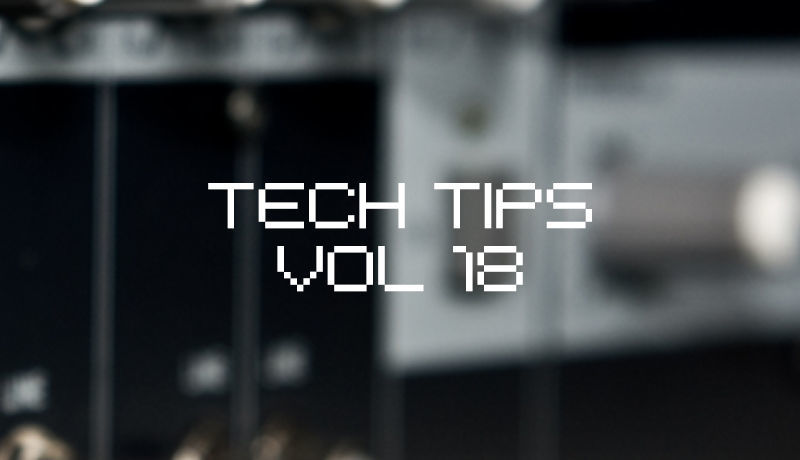 Welcome to the all new Tech Tips Volume 18.  Nine all new tech tips to help you get the best from your DAW and speed up your workflow.
Firstly FL Studio Jedi master SeamlessR shows us how to create a better 'Reese Bass' - use FM for a robotic sound and how to insert many channels into the mixer with a few key strokes.
Next for the Logic users Chris shows you how to get retro synth to make bass wobbles using the 'custom wavetable' function and how to quickly glitch up some vocals in a Trap stylee with the EXS24.
Lastly we head over to Phil where we get the lowdown creating a shimmer reverb effect made famous by Brian Eno and how to create a modular style techno sequence. Enjoy!